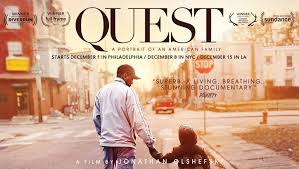 Quest: The Fury and the Sound
Director: Jonathan Olshefski
USA / English / 104 Minutes
A multi-year look at a loving married couple, Quest and Ma Quest, who reside in North Philly with their teenage daughter, and run a local recording studio/ neighborhood youth hangout. Sure, there are guns and violence, the inevitable byproducts of poverty, in this tight knit urban community – but also block parties and beat cops who care. A beautifully dignified, cinematic portrait of those in the inner city who strive and thrive, not just survive.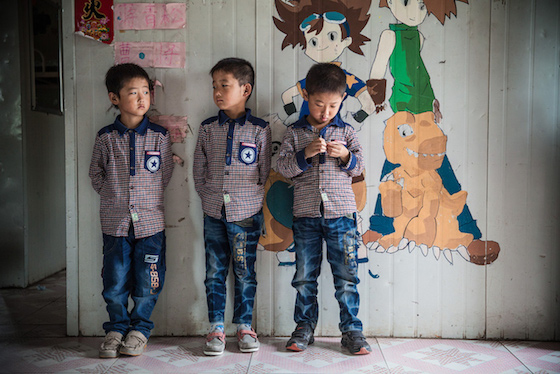 HSDFF Best International Feature
Waiting for the Sun
Director: Kaspar Astrup Schröder
China, Denmark / Mandarin / 89 minutes
In China, with more people on death row than the rest of the world combined, what happens to the children whose parents are in prison? One option is Sun Village, a unique orphanage in Nanzhao that is run by Grandma Zheng, a former prison guard. She brings a ray of hope and becomes a much-needed parental figure to these children who face social stigma. Kaspar Schröder's beautiful film becomes an exquisite tapestry of fascinating characters and unforgettable stories.
Wait for Your Laugh
Rose Marie - The Longest Career in Showbiz History
Director: Jason Wise
USA / English / 85 Minutes
Actress/singer Rose Marie is certainly best known as Sally Rogers on the 1960's TV sitcom, The Dick Van Dyke Show. As the only female writer on the fictitious Alan Brady Show, Rose Marie empowered generations of young women anxious to become writers. In this doc, Jason Wise takes us on a journey from Rose Marie's childhood, when, at age four, she had her own NBC radio show, through today where she participated in this film from her home in LA. Amongst the characters that inhabited her life are Carl Reiner, Dick Van Dyke, Jerry Lewis, Al Capone and Bugsy Siegel. It's an untold story of fame, love, tragedy and 90+ years of American entertainment…and it is quite a ride.
HSDFF Best Sports Documentary
The Workers Cup
Director: Adam Sobel
UK / English, Nepali, Malayalam, Twi, Ga, Hindi,
Arabic / 92 minutes
Little Rock-native Adam Sobel creates a fascinating look at the (1.6 million!) migrant workers currently constructing the stadium in Qatar that five years from now will host the FIFA World Cup. The director deftly follows the multi-round competition the workers themselves are invited to participate in – including the practice sessions that take place in between endless work hours for slave labor salaries at camps set far from the glitz of the capital.
HSDFF Best Environmental Documentary
Atomic Homefront
Director: Rebecca Cammisa
USA / English / 100 Minutes
While the first nuclear tests of the Manhattan Project took place in New Mexico, the actual birthplace of the Atomic Age was in St. Louis, Missouri, where the uranium was processed and then the radioactive waste was dumped in the suburbs, contaminating land and rivers, and leaving a deteriorating landfill and the threat of an encroaching underground fire. When the residents of these affected neighborhoods discover the dirty secret that real estate agents were not required to disclose, they decide to mobilize and with the guidance of "Love Canal" activist Lois Gibbs, they head to Washington DC to get answers and help from the EPA. Oscar-nominated director Rebecca Cammisa infuses this timely film with artistic flourishes that makes it a timeless classic study in grass-roots community activism and a haunting harbinger of hidden danger zones throughout our country. (HBO Documentary Film)
HSDFF Best Short Documentary
The Forger
Director: Samantha Stark, Alexandra Garcia, Pamela Druckerman, and Manual Cinema
USA / French, English / 16 minutes
As a teenager, Adolfo Kaminsky saved thousands of lives by forging passports to help the Jewish people escape the Nazis.